About Samsung
Samsung Electronics is the largest information technology company in the world and is a global leader in the manufacture and supply of innovative consumer electronics, mobile telephony and IT products. In 2014, global turnover exceeded US$240 billion with more than 190,000 employees across 206 offices in 68 countries.
Through innovative technology, distinctive designs and a dual focus on convenience and value, Samsung has remained at the forefront of the digital revolution. A premium brand image has also powered Samsung's growth in the telecommunications category which contributes over 30% of its global revenues.
In 1989 Samsung entered the Australian business telephone systems market as a supplier of Telstra's Commander HX products before introducing its own brand in 1996 via Plant Communications. From that time, over 160,000 systems have been sold in Australia and Samsung has established a strong reputation for cost effective, feature rich and reliable systems. Plant Communications continues to invest in the local market to secure its position as the leading communications solution provider for small and medium business, with strategic partners like the leading telecommunication partners around the Oceania region.
Samsung Unified Communications Solutions integrate the latest developments in voice and wireless technology with the intelligence and stability of traditional telecommunications technology. The Samsung Wireless Enterprise Solutions Range has a suitable solution for small single site to large multi-site enterprises.
Today, Plant Communications provides best-in-class Wireless Enterprise, Unified Communications, Mobility Solutions and CCTV solutions to businesses through its Accredited Partner Channel to leading private sector businesses and Government organisations around Australia, Fiji and Papua New Guinea. Plant Communications has internationally recognised ISO 9001-2008 certification for its Quality Management System.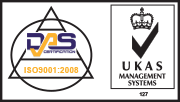 Plant Communications is a proud friend of the Telco Together Foundation.
The Telco Together Foundation is a unified platform enabling the telecommunications industry to make a significant social contribution within Australia.
Our two streams of work include:
Creating community projects that build on telecommunications technology, reach and resources to support the community.
Promoting community engagement through the industry by increasing social awareness and creating more opportunities for volunteering, fundraising and workplace giving.