Samsung Xchange Operator is a full screen client application designed to be used in conjunction with a digital or IP handset to provide full operator functionality.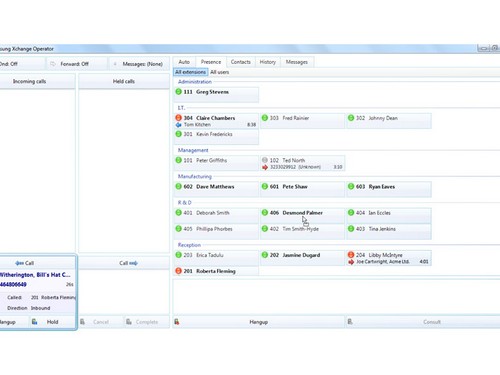 Simple and Intuitive
With the simplicity of point and click, Samsung Xchange Operator replaces traditional handset 'key and lamp' working to offer each operator extensive call handling functionality, vastly improving their day-to-day management of incoming traffic. Samsung Xchange Operator offers users a choice from traditional keyboard working to drag and drop using a mouse or any combination, all prompted with context sensitive prompts at the top of the screen.
Manage Call Volumes Effectively
Samsung Xchange Operator can meet the demand of varying call levels and staff availability, as many operators can be logged into a console simultaneously. This offers greater flexibility amongst your staff, for example, with a receptionist acting as the overflow operator by simply activating Samsung Xchange Operator at their normal desk during busy periods.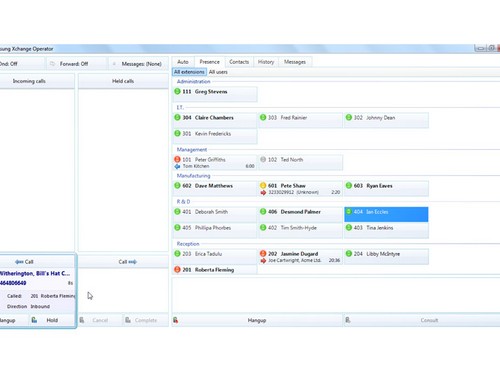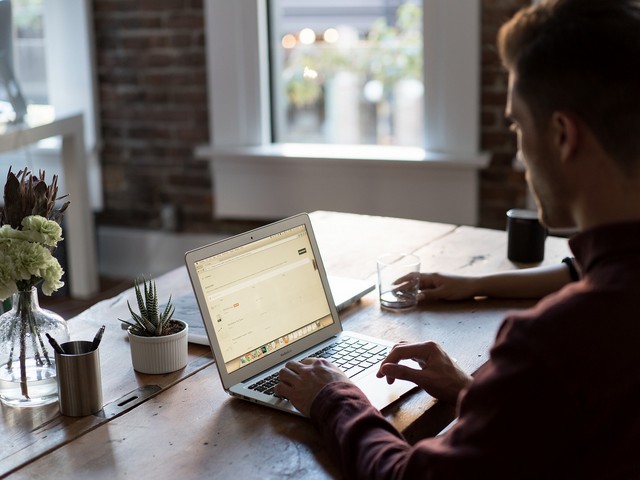 Staff visibility at all locations
Samsung Xchange Operator provides a line view of all user extensions, whether a remote system location or home/teleworkers. The operator may transfer calls to any user at any location, providing a consistent method of working.
Know who's calling before you take a call
Samsung Xchange Operator has CRM Systems and Google Places Tagging built in. This provides the ability to see the name of the calling organisation or individual using real time data look up and matching techniques. Using your organisations internal database(s) and Google Places the console will search and make a name match whilst the calling party is in the queue.