Samsung 6000 Series IP Phones
Award-winning, feature-rich wireless and wired VoIP phones for business.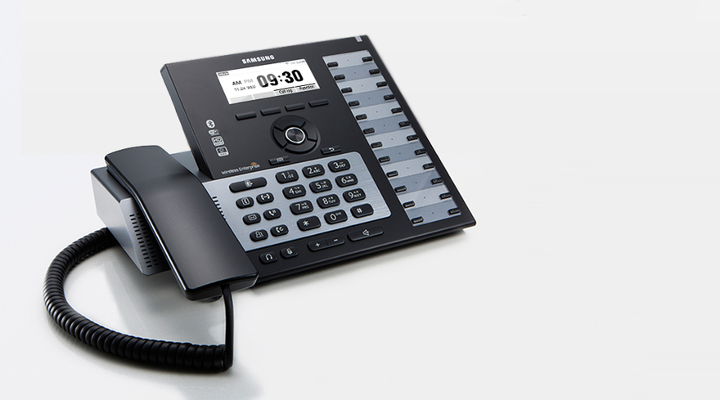 In today's fast-paced society, flexible communication is vital for people to stay connected. The demands of the current business world require workers to be readily available to communicate with customers and colleagues from any location and on any device.
Samsung has introduced new technology that allows users to make and receive calls on numerous devices simultaneously and conveniently move their conversation as they travel. The SMT-i6000 series handset range provide business users with several call functions and are available in both wireless and wired options which make communication more convenient and flexible.
Flexible Connectivity Options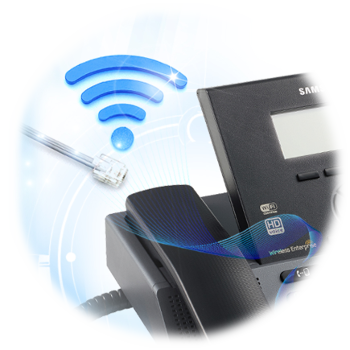 Wireless
The SMT-i6021 and SMT-i6011 Gigabit Ethernet IP phones can integrate with Smartphones via Bluetooth and Wi-Fi networks which remove the costs for cabling and lets users move from one device to the other without any disruption to the conversation.
Wired
The SMT-i6020 and SMT-i6010 IP phones are wired devices through Gigabit Ethernet but showcase the same practical design to make communication more efficient for a fast-paced business environment.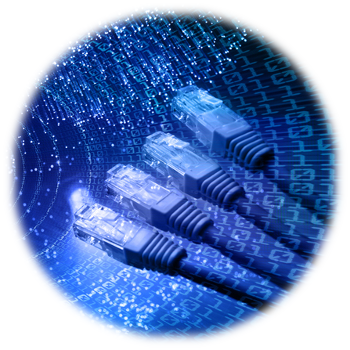 Convenient Design
The SMT-i6000 series business phones have been designed with ease of use and convenience in mind for busy workers.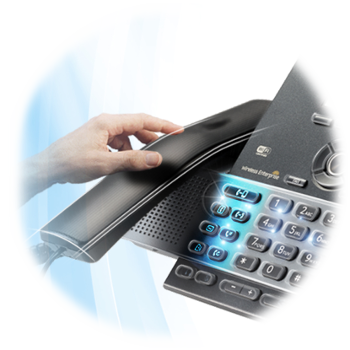 Floating Handset
The handsets each include a unique "floating" handpiece that lets users easily and quickly pick it up from any angle or direction. The angle of the handset itself can also be adjusted and can even be wall mounted depending on the user's preference.
Flexible Buttons
The phone buttons are also grouped for convenience based on their functions which include; display buttons, programmable keys (12 or 24 keys) and call function buttons (Call Move, Conference Calling, Volume Control, Hold, Re-dial and Contacts).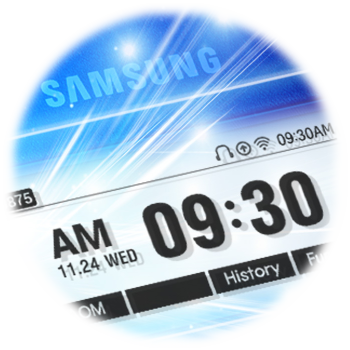 High-Definition Audio
Each handset is designed with a 3.2" mono LCD screen and HD voice quality that assists users to hear more clearly when situated in noisy environments. The i6020 and i6010 supports half duplex speakerphone while the i6021 and i6011 handsets support full duplex speakerphone capability.
Seamless Integration
Through wireless or wired connectivity, the IP handsets can integrate with mobile devices and provide numerous efficient functionalities.
Eliminate Cables
The SMT-i6021/11 business handsets both integrate with Wi-Fi and Bluetooth which removes the need for messy cabling connections and suits heritage listed buildings or locations where installation of Ethernet network cabling is difficult or prohibited.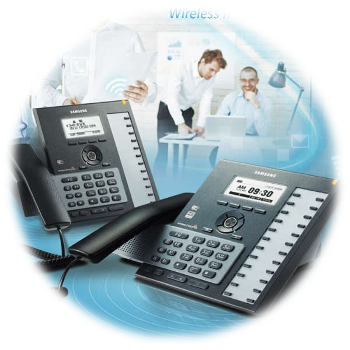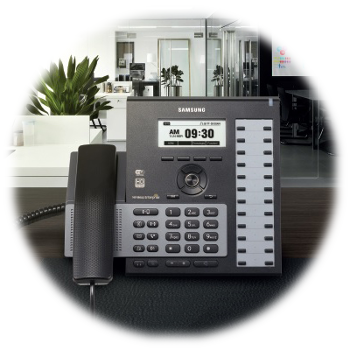 Easy Installation
These handsets are also very easy to install and once connected to the office Wi-Fi or Bluetooth, users can operate their desk phones as normal or even connect with their mobile device and automatically upload contacts straight to their desk phone.
Wi-Fi Hotspot
The SMT-i6000 series desk phones can also act as a Wi-Fi hotspot if they are connected to the network through their Ethernet cable. This lets up to five different devices to connect and gain access which can be very useful for users in small offices.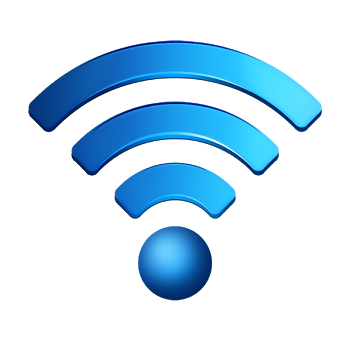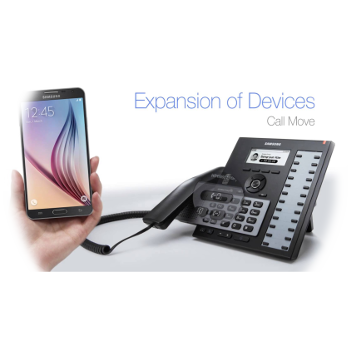 Call Move
The built-in Bluetooth connectivity allows numerous handsets to be paired together so that calls can be transferred between these devices. This lets users move calls from their desk phone to their mobile device and vice versa. This is known as the Call Move* feature which is great for when employees are moving around the office and need to transfer a call they may have answered on their desk phone to their mobile phone.
*Call Move is supported on SMT-i6000 series IP phones in conjunction with Samsung Wireless Enterprise incorporating Samsung WLAN controller and Access Points.
WE VoIP
A user can transfer a call from their mobile device to their desk phone with a touch of a button on the SMT-i6000 handset as they relocate back to their desk with the use of We VoIP application.
We VoIP is a mobile application that provides voice-over IP communication over Wi-Fi networks and gives mobile phones similar functions as an IP desk phone such as transferring a call or conference calling.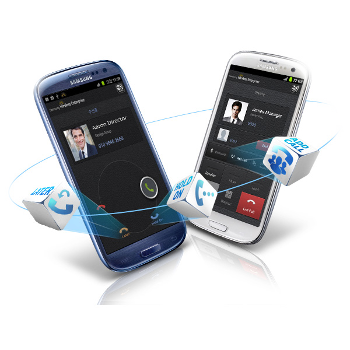 Device Expansion
Multi-Ring
To make communication more efficient when a call comes through, both the desk phone and a mobile device will register the call (multi-ring) which is great for when a user is away from their desk as they are still able to answer the call.
Transfer Contacts Between Your Desk Phone and Mobile
When making a call, a user can select a contact from their smart phone which will then be registered and transferred to the SMT-i6000 desk phone. This means that the call can then be answered from the desk phone rather than the mobile device.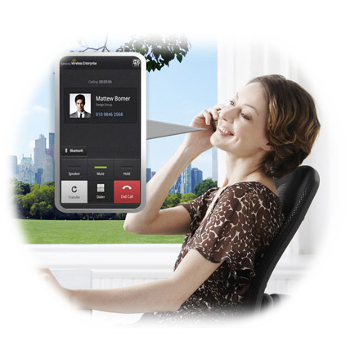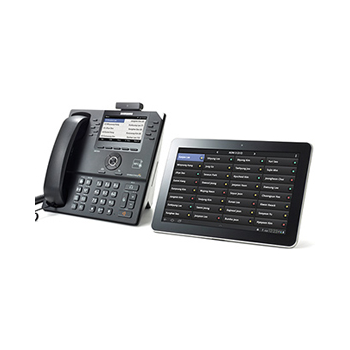 Use Your Smartphone or Tablet as an Add-On Module (AOM)
Another convenient feature of the SMT-i6021 and SMT-i6011 business handsets is that Smartphones and Tablets can be used as add-on-modules (AOMs) using the Samsung Deskphone Manager (SDM). This allows users to view (using their Smartphone or Tablet) the contact information and call history logs made on their deskphone.
Model Comparison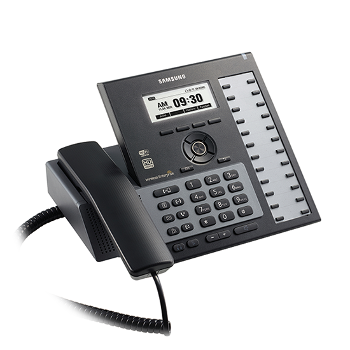 Standard Features Across the Range
All models in the SMT-i6000 series support Power over Ethernet (PoE), and an optional in-line plug pack power supply is available for Wi-Fi connected installations. Additionally, all telephone handsets in the series include dual Gigabit Ethernet ports, HD audio and an Electronic Hook Switch, USB Port, the floating handpiece design and the same grouping of call buttons.
Wired or Wireless?
The SMT-i6021 and SMT-i6011 IP handsets have both wireless (802.11a/b/g/n) and wired connectivity and can integrate with other devices such as IOS and Android Smartphones via Bluetooth and Wi-Fi whereas, the SMT-i6020 and SMT-i6010 only have wired connectivity.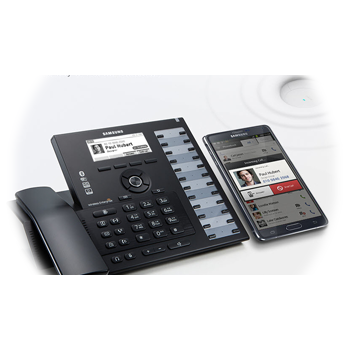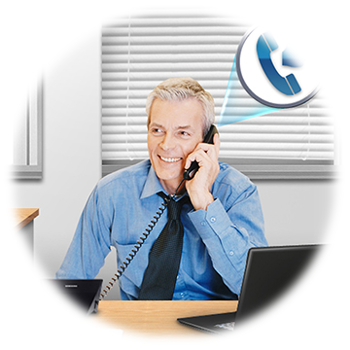 Heavy User or Light User
The SMT-i6020 and SMT-i6021 are intended for users that require a greater numbers of keys for each extension. The SMT-i6020 and SMTi-6021 have 24 programmable keys and a larger LCD screen (384×160 pixels) while the SMT-i6010 and SMT-6011 have 12 programmable keys and a smaller LCD screen (128x64pixels) making them ideal for general users.
Conclusion
Ultimately, the SMT-i6000 IP phone series are the perfect solution for busy workers who are always on the go and require their communication to move as they do. By taking advantage of Bluetooth and Wi-Fi network technology, these IP handsets are an indication of how efficient business communication can be with the right equipment.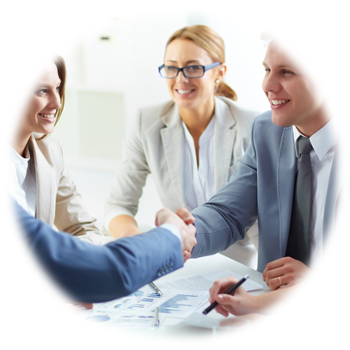 About Us
Plant Communications provides best-in-class Wireless Enterprise, Unified Communications, Mobility Solutions and CCTV solutions to businesses through its Accredited Partner Channel to leading private sector businesses and Government organisations around Australia, Fiji and Papua New Guinea.
Head Office Address:
Unit 19, 114-118 Merrindale Drive
Croydon VIC 3136
Australia