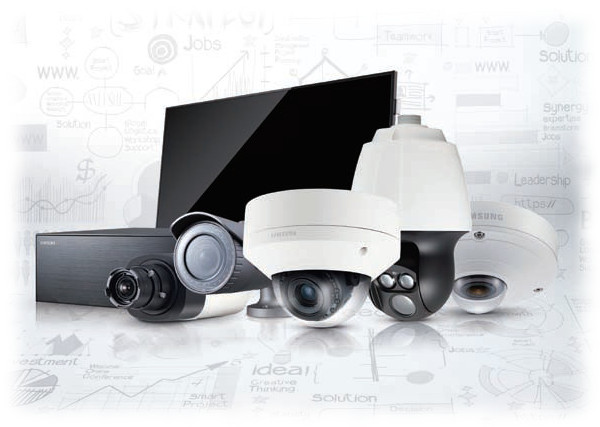 Newly appointed Samsung CCTV distributor boasts the right channel credentials
Melbourne, 2nd November 2015 – Samsung Security Australasia today announced the appointment of Plant Communications as its strategic distributor in Australia, Papua New Guinea and Fiji into the CCTV Network Solutions Market, to commence sales, marketing and technical support operations this month, November 2015.
The appointment, made by Samsung Security Australasia, the local management company for global security, energy and defence technology giant Samsung Techwin, is consistent with the vendor's global plans to become a global market leader in the network video surveillance business. Network security solutions based Internet Protocol (IP) standard technology are overtaking the supply of traditional analogue security systems requiring a different sales and support approach. Samsung Techwin has secured major deals in Europe and the USA markets with its WiseNet III series networks security cameras, and earlier this year announced the WiseNet Lite series network security cameras which are targeted at the Small to Medium Business (SMB) market.
Plant Communications is a leading business communications solutions distributor to the SMB and Enterprise markets with a skilled IP/ networking reseller channel and strategic agreements with the major telcos in the region which involve the joint marketing of its Samsung PBX and Wireless LAN solutions. Many of Plant Communications' dealers are already certified and licensed CCTV solutions sales and support providers.
Brett McInnes, Chief Executive Officer for Plant Communications stated, "The request for access to Samsung Techwin's WiseNet CCTV solutions came from our channel, so the interest and commitment to this new line of business is strong. They recognise a shift in the CCTV market to network solutions, and their skills and our support programs will position them well to be both a trusted advisor and quality supplier to their customers. We are looking forward to working with Samsung Security Australasia to open up new opportunities within the CCTV market and new business for our partners."
Samsung Security Australasia has been assisting with the development and rollout of the new distributor's support programs which began with a channel announcement and introduction back in May 2015 at Plant Communications' annual dealer conference. Jeff Perrey, Director stated, "Samsung Communication's partner proposition and approach is very professional and compelling. Samsung Security is confident this new distribution appointment will grow our share of the network solutions market. We have a new partner and channel that is highly competent at selling IP solutions in key vertical markets. Together with the features and value for money of the Samsung Techwin WiseNet range, we think this is a winning combination."
For more information about Samsung Techwin WiseNet CCTV solutions, please visit: www.samsungsecurity.com.au
About Plant Communications
Plant Communications provides best-in-class Wireless Enterprise, Unified Communications, Wireless LAN and CCTV solutions through its Accredited Partners to leading private sector businesses and Government around Australia, Fiji and Papua New Guinea. Plant Communications has internationally recognised ISO9001-2008 certification for its Quality Management System.
For further information about Plant Communications, please visit: www.samcom.com.au
About Samsung Techwin
Samsung Techwin's world leading imaging technology plays an important role in protecting the safety and happiness of people by providing a comprehensive range of products and complete solutions ranging from city surveillance to the protection of streets, airports, ports, industrial facilities and military installations. Not being to confined with our ambitions in video surveillance, Samsung Techwin is stepping toward a total security solution provider. We invest into research and development more than ever to extend our business capabilities.
RELEASED BY SAMSUNG SECURITY AUSTRALASIA
Media enquiries:
Fraser Larcombe
Sales Director
Samsung Security Australasia
1300 239 419
fraser.larcombe@samsungsecurity.com.au